1960
From Wikinfo
1960 (MCMLX) was a leap year starting on Friday (link will display full calendar) of the Gregorian calendar. The year is known as the "Year of Africa."
Events
January
See also January 1960
February
See also February 1960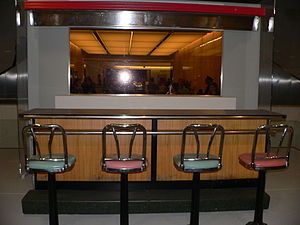 March
See also March 1960
April
See also April 1960
May
See also May 1960
May 1

A Soviet missile shoots down an American Lockheed U2 spy plane; the pilot Francis Gary Powers is captured.
In India, May 1 is declared as 'Maharashtra Divas', i.e., Maharashtra Day (also celebrated as 'Kaamgaar Divas', i.e., Workers Day).

May 4 – West German refugee minister Theodor Oberländer is fired because of his Nazi past.
May 6 – President Dwight Eisenhower signs the Civil Rights Act of 1960 into law.
May 9 – The U.S. Food and Drug Administration announces that it will approve birth control as an additional indication for Searle's Enovid, making it the world's first approved oral contraceptive pill.
May 10 – The nuclear submarine USS Triton, under the command of Captain Edward L. Beach, Jr., completes the first underwater circumnavigation of the Earth.
May 11 – In Buenos Aires, 4 Mossad agents abduct fugitive Nazi Adolf Eichmann, who was using the alias "Ricardo Klement".
May 13 – A Swiss/Austrian expedition makes the first ascent of Dhaulagiri, the world's 7th highest mountain.
May 14 – The Kenyan African National Congress Party is founded in Kenya, when 3 political parties join forces.
May 16
May 20 – In Japan, police carry away Socialist members of the Diet; Parliament then approves a security treaty with the United States.
May 22 – Great Chilean Earthquake: Chile's subduction fault ruptures from Talcahuano to Taitao Peninsula, causing a tsunami and one of the greatest earthquakes on record. Seismographs in Valdivia crash.
May 23 – Prime Minister of Israel David Ben-Gurion announces that Nazi war criminal Adolf Eichmann has been captured.
May 27 – In Turkey, a bloodless military coup d'état removes President Celal Bayar and installs General Cemal Gürsel as head of state.
June
See also June 1960
July
See also July 1960
August
September
October
November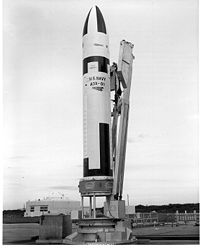 December
Undated
Ongoing
World population
Births
January–February
March–April
May–June
May 4
May 6 – Roma Downey, Irish-born actress
May 14
May 15 – Julian Jarrold, English film & television director & producer
May 16 – Landon Deireragea, Nauruan politician
May 18
May 20 – John Billingsley, American actor
May 21 – Jeffrey Dahmer, American serial killer (d. 1994)
May 22 – Hideaki Anno, Japanese director
May 23 – Linden Ashby, American actor
May 31 – Greg C. Adams, Canadian ice hockey player
June 4 – Bradley Walsh, English comedian and actor
June 8 – Mick Hucknall, English rock singer and songwriter (Simply Red)
June 12 – Corynne Charby, French model, actress and singer
June 14 – Peter Mitchell, Australian news reader
June 16 – Peter Sterling, Australian rugby player
June 17 – Michael Monroe, Finnish rock singer (Hanoi Rocks)
June 18 – Kevin Drinkell, English footballer
June 21 – Kevin Harlan, American sports announcer
June 28 – John Elway, American football player
June 30 – Tony Bellotto, Brazilian guitarist and writer
July–August
September–October
November–December
Deaths
January–June
July–December
Nobel Prizes
Academy Awards
Ship events
Notes
External links
For criticism see Criticism of 1960